Bio Page
<![if !vml]>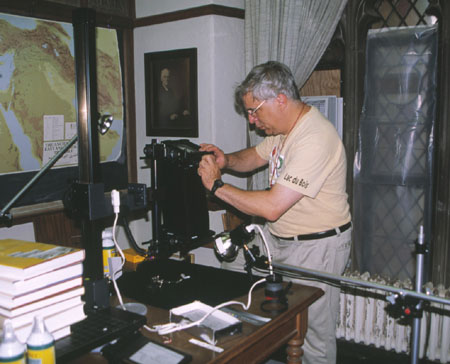 <![endif]> Dr. Bruce Zuckerman bzuckerm@usc.edu
Dr. Bruce Zuckerman is Professor of Hebrew Bible, School of Religion at the University of Southern California. He received his Ph.D. in ancient Near Eastern Languages from Yale University and was subsequently an Associate of the Harvard Semitic Museum before joining the USC faculty in 1980. He is also a partner of West Semitic Research, director of the West Semitic Research Project and the Inscriptifact Project, and director of the USC Archaeological Research Collection. He has published a book on the biblical text of Job, Job the Silent (New York: Oxford Press, 1991), as well as numerous articles on ancient texts from biblical times. His photographs have been featured in many scholarly publications as well as in a number of popular venues.

<![if !vml]>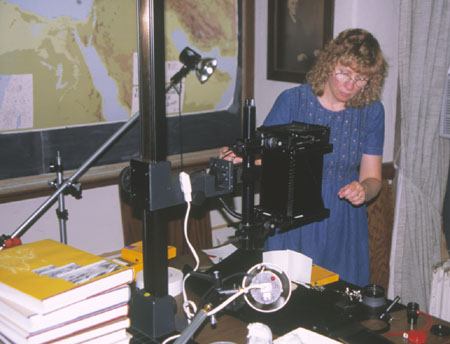 <![endif]> Dr. Marilyn Lundberg mlundber@usc.edu
Dr. Marilyn Lundberg is Associate Director of West Semitic Research, the West Semitic Research Project, and Inscriptifact. She is an Adjunct Assistant Professor at Fuller Theological Seminary in Pasadena, where she teaches Hebrew, Biblical Aramaic, Hebrew Bible and ancient Neart Eastern language courses. She received her Ph.D. from Claremont Graduate University in Religion (Old Testament). Dr. Lundberg is co-editor of The Dead Sea Scrolls Catalogue and has participated in the preparation of a number of exhibitions and presentations for the general public, including "Digital Technology and the Dead Sea Scrolls" an electronic demonstration program she wrote on CD-ROM for the De Young Museum (San Francisco) as part of its exhibition of the Dead Sea Scrolls.

<![if !vml]>
<![endif]> Dr. Leta Hunt lihunt@usc.edu
Dr. Leta (Li) Hunt has been a member of the faculty at the University of Southern California in the Information Services Division since 1995. She is currently Software Development Director for the Inscriptifact Project and participates as Senior Systems Analyst with primary expertise in Requirements Engineering. Dr. Hunt has written serveral papers on spatial and temporal digital library systems, has managed several digital conversion projects, and has lectured on Geographical Information Systems (GIS) technology. She is a member of the American Society for Information Science (ASIS) and the Association for Computer Machinery (ACM).

<![if !vml]>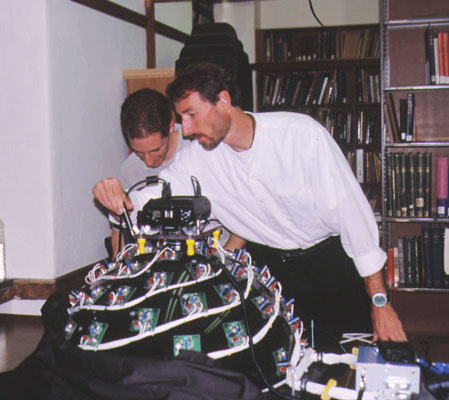 <![endif]> Tom Melzbender tom_malzbender@hp.com
Tom Malzbender, Dan Gelb and Hans Wolters developed the variable lighting image browsing tools used at Hewlett-Packard Laboratories. These tools allow one to vary both the direction or incident lighting as well as the reflectance properties of the objects imaged. The procedure starts by placing the artifacts under a computer controlled digital imaging system that automatically acquries 50 images of the artifact under varying lighting conditions. This allows a characterization of how the surface responds to incident lighting. This characterization can then be used to create images of the artifacts under novel lighting conditions.
Tom works in the Visual Computing Department at Hewlett-Packard Laboratories. At HP, Tom developed and patented the capacitive sensing technology that allowed HP to penetrate the consumer graphics tablet market. His department works in the areas of interactive 3D graphics, computer vision, streaming media and workstation performance. Tom's current research interests are image based rendering and image based surface texture synthesis.

<![if !vml]>
<![endif]> Dan Gelb dgelb@hpl.hp.com

Dan Gelb is a research scientist in the Visual Computing Department at Hewlett-Packard Laboratories. His background is in computer graphics. His involvement in the pilot project with the West Semitic Research Project at the Yale Babylonian Collection is particularly appropriate, since his grandfather was I. J. Gelb, a world-reknowned Professor of Assyriology at the Oriental Institute of the University of Chicago. I. J. Gelb himself studied the kinds of ancient texts digitized by the Hewlett-Packard scientists.


<! -- ** RIGHT COLUMN ** -- >